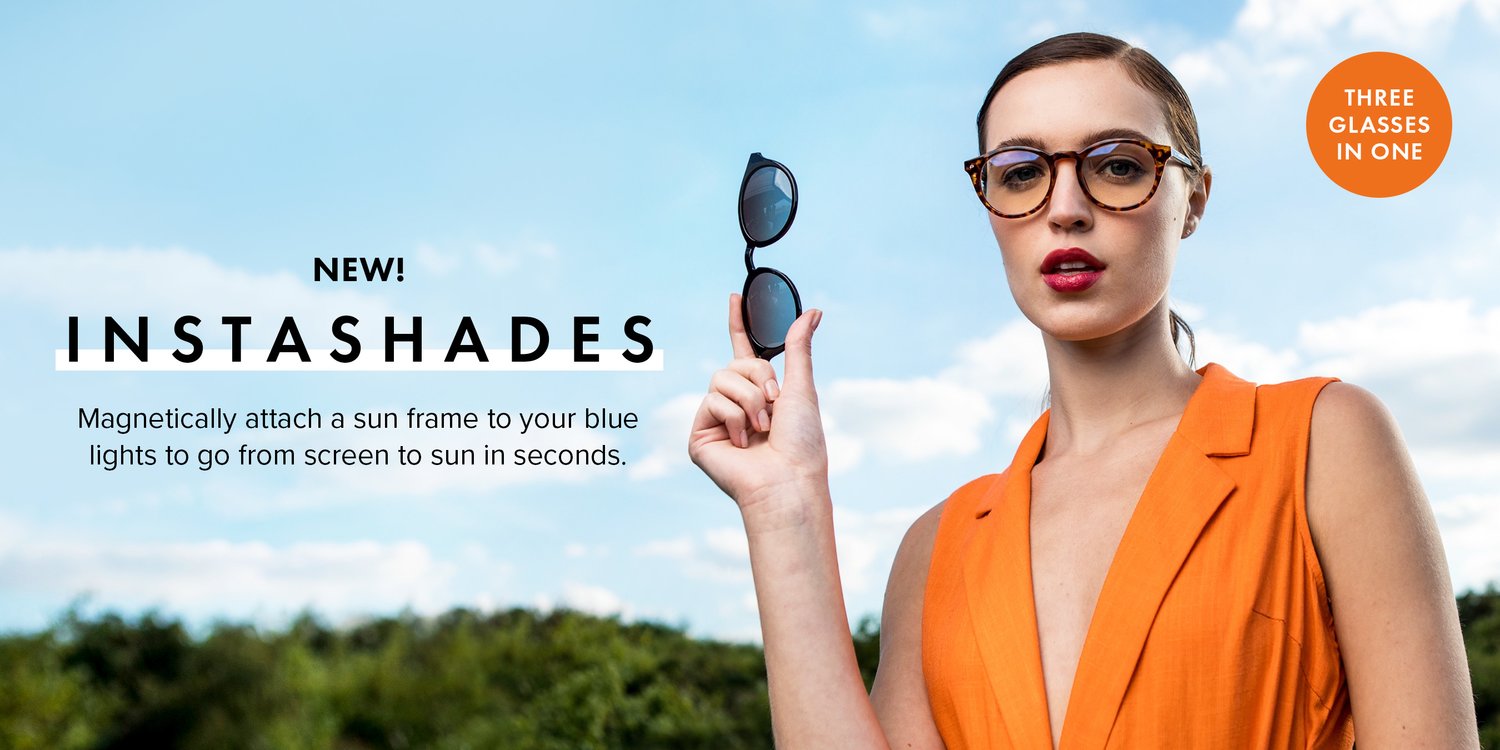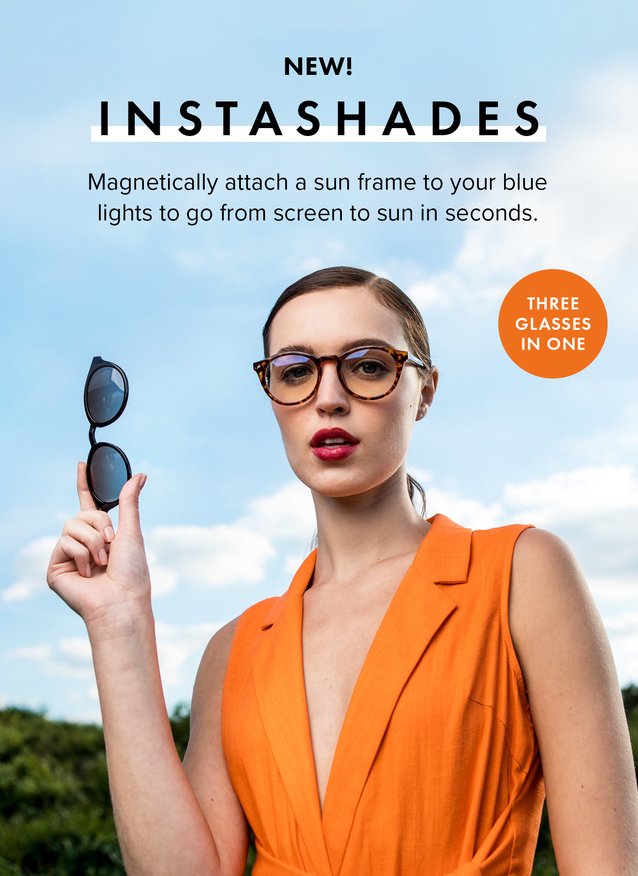 NEW! Express yourself with three looks in one and an instant style transformation from blue lights to sunglasses.
How InstaShade Works
It's easier than ever to transition your style in just seconds. Each InstaShade comes with a pair of blue-light blockers and two magnetic polarized sunglass frames that fit on top of the blue lights. Simply attach and go for a whole new look.
Available with prescription lenses
Your prescription glasses immediately transition to prescription sunglasses when you clip on the shades. It's a big cost savings compared to buying two different prescription glasses!