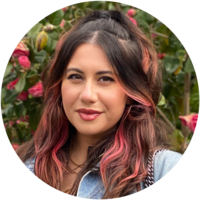 Director of Merchandising
Jaclynn studied fashion merchandising in NYC and fell in love with the world of eyewear! Worked on luxury and premium fashion brands from Salvatore Ferragamo to Coach. Passionate about helping people find their perfect pair that flatters face shape and features.
Lisa began her journey in the optical industry as a frame stylist in 1992. Since that time, she has dispensed both eyeglasses and contact lenses in big name optical stores, high-end private Optometrists' practices, and everything in between. Lisa is a Licensed Dispensing Optician (LDO), which means she has passed testing administered by the American Board of Opticianry, the National Contact Lens Examiners, and the State of Georgia Licensing Board. Her passion lies in all things eye health, and helping the world see at its best, one person at a time.

Scroll for additional content.